by Jennifer McDougall
When you are looking for a treatment center that best suits your needs, it's important to look at both options: inpatient and outpatient rehab. At Passages Addiction Treatment Centers, we offer several drug and alcohol rehabilitation options, including inpatient and outpatient rehab. Whether you have or have not been to treatment before, Passages offers the perfect setting to accommodate your needs for a successful recovery to get you back on your feet, sober and thriving with a new sense of purpose in your life.
Since 2001, Passages has treated people from all over the world heal their mind, body, and spirit with holistic therapy that has shown much success in breaking free from addiction. Our team of certified therapists are here to work with you to discover, treat, and heal the underlying conditions to what is driving your substance abuse related issues.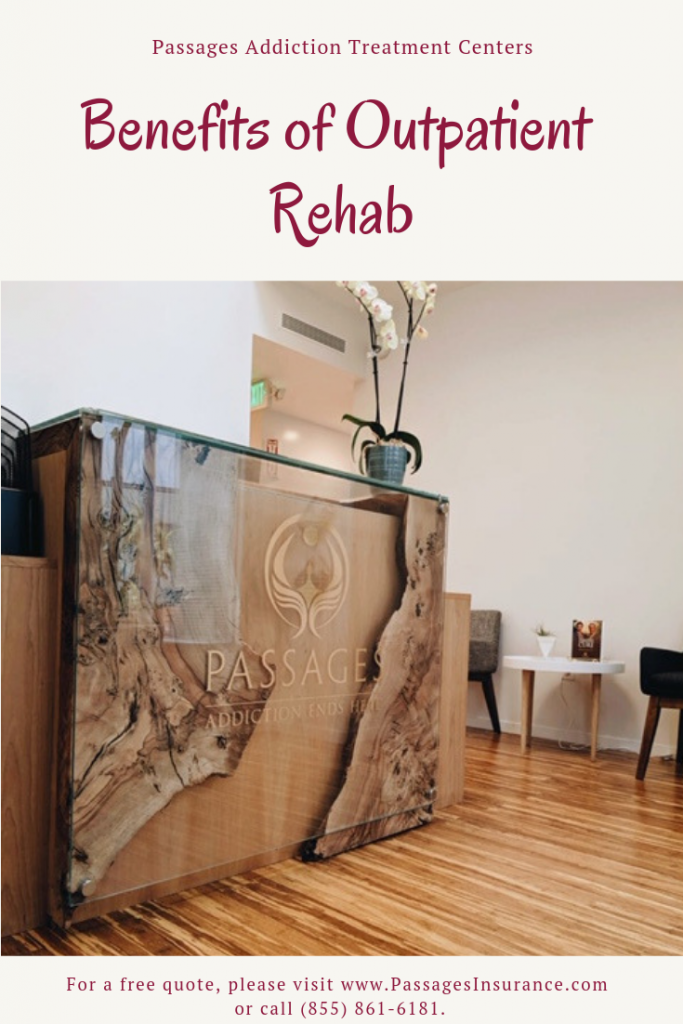 Stay close to your family and friends
Maintain your work or school attendance
Spend less money than you would on inpatient treatment
Network with others in your area who are also in recovery
Schedule therapy sessions around your day-to-day responsibilities
Ability to apply what you're learning in therapy to your daily life as you come and go freely from treatment
Call Passages Addiction Treatment Centers today if you or a loved one is battling an addiction to drugs and alcohol. Our admissions department is available 24/7 and can be reached directly by calling our toll-free number at (888) 397-0112. We look forward to speaking with you soon.